I am extremely behind in swatching which is great because this means I will always have pretty colors to post about. :D This was a collection I picked up way back during the 2010 holidays. Yes, I know...it's more than 4 months after the fact and only now am I getting around to swatches. Yikes! Since some time freed up for me, I promise to post a bit more often than I have been.
I picked up a set of their
Political Scandals
eye shadows which is part of their Scandal Eyes collection. It's one of their permanent collections so no worries on having to snatch these up before they disappear!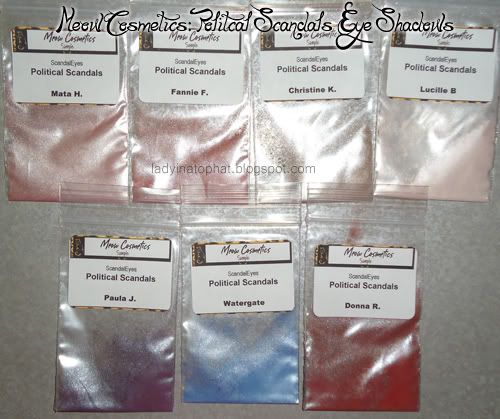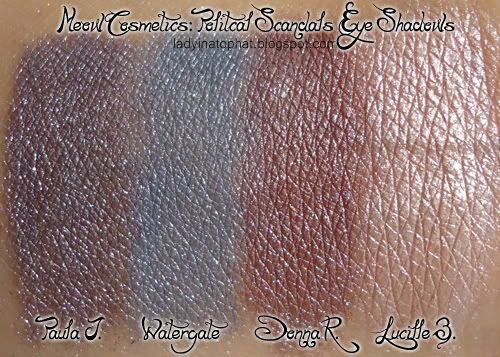 I love how soft these colors are. I think the formulas for these are a bit better than some of the other Meow eye shadows I've come across. Sometimes, their colors will come out patchy when swatching/during regular use and tend to be a bit hard to blend. These colors were NOT like that.
My favorite colors are Mata H. and Paula J.
Have you tried out anything from this collection? If so, what have your experiences been? Favorite colors?