I made my second ever
Darling Girl
purchase and as always, great customer service and quick shipping! I finally got around to taking pictures of my haul. I picked up the entire eye shadow collection for
All the Pretty Little Horses
,
Hello Kitty
,
Spring Fling
, and
What Dreams May Come
. I also picked up 3 holo-glosses in Goldfinger, Peaches, and Pennies From Heaven. My choices were made after seeing some beautiful looks Susan posted at her
blog
using her own products!
So onto the haul: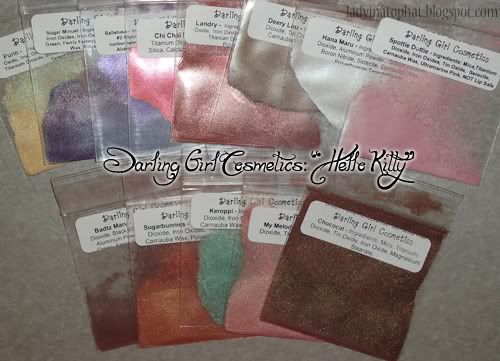 And the fantastic freebies I got. A sample of "Peep Show" and a full jar of "New Beginnings"! Eee!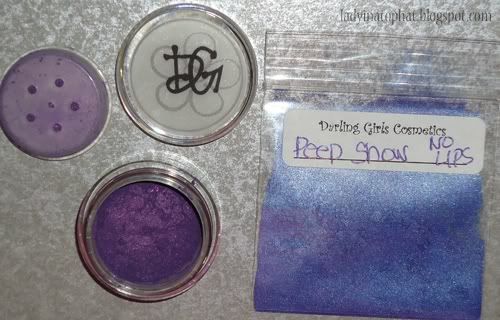 I've already tried out a few of the colors and they're absolutely amazing. I LOVE, LOVE the glosses. A more in-depth review of the holo-glosses is to come along with lots and lots of swatching. :)
Have you guys tried Darling Girl Cosmetics yet? Any recommendations?
Have a good night y'all!