I love, love
Fyrinnae
and I love, love swatching their eye shadow pigments, all the while wishing my camera was able to pick up the complexity of their colors. When their store opened back up, I was able to snatch up a couple of colors I had been eyeballing. This was a haul I'd received about 2 months ago. I know, I'm extremely behind on my swatching. I still have a bunch of Meow collections to get through. :X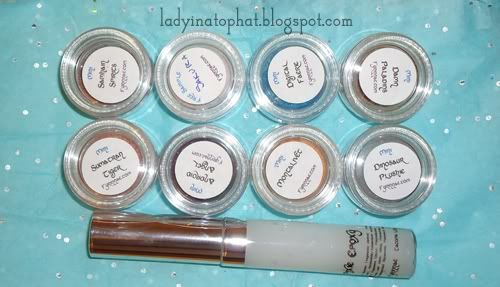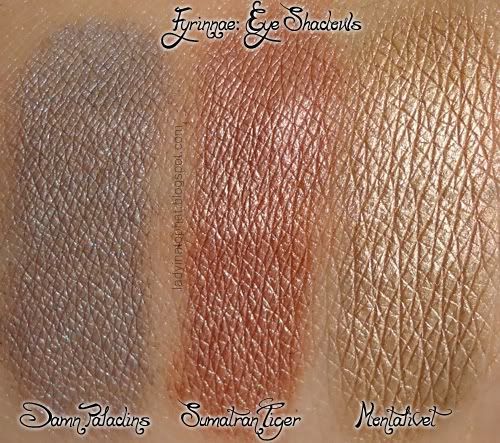 Apparently, they had sent me a free sample of Sumatran Tiger before but I had forgotten about it. Haha, well now I've got me 2 of these. While swatching, I realized that I had also gotten a Nijiro as a freebie before but since I cannot locate it, purchasing it was a good idea. I'm hoping I find it because I love the color.
Digital Faerie is such a lovely, shimmery teal. True fact: Dinosaur Plushie is impossible to take a picture of. Sakura is aptly named. It's white in the jar but swatched, it's got a very beautiful pink/lavender duo-chrome going on.
Gosh, it's so hard to pick a favorite!