Accck. I was so busy running around yesterday, I didn't get a chance to do swatches. That's okay, I will do another set later on tonight - for today - as this post counts for yesterday. I'm still trying to do a collection a day until I run through all the Meow ones I ordered. :D
Since these collections are much smaller than the other ones, I decided to combine them. As always, eye shadows are swatched over Pixie Epoxy and both the blushes and glows are swatched over generic lotion. These were a bit more difficult to get pictures of but I tried my best. I'm not too happy about how these swatches turned out. Grrr.
First up, Meow's
Sugarplums
collection: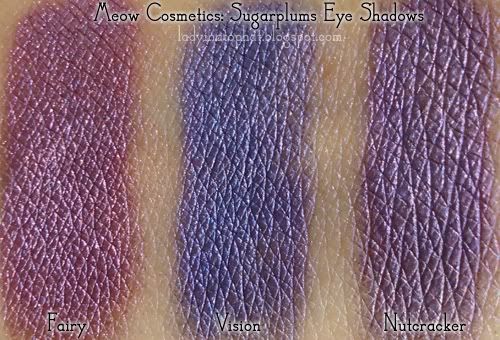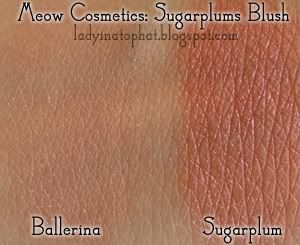 Second, Meow's
Ghost Stories
collection (these are all glows):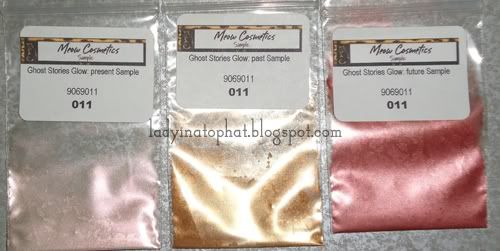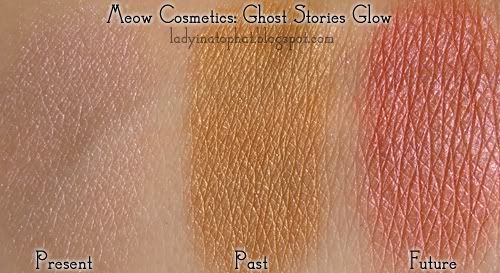 I love the Sugarplum blush and the Present glow. I am definitely going to attempt wearing Sugarplum today. We'll see how it looks with my skintone. :D
Don't you love purples??