Just got home from a office holiday dinner and man, I am pooped. Not pooped enough to do swatches though! I'm about over an hour too late for the whole "one collection a day" thing I promised earlier on but the night is still young, I say!
From Meow's
Merry Mayhem
collection...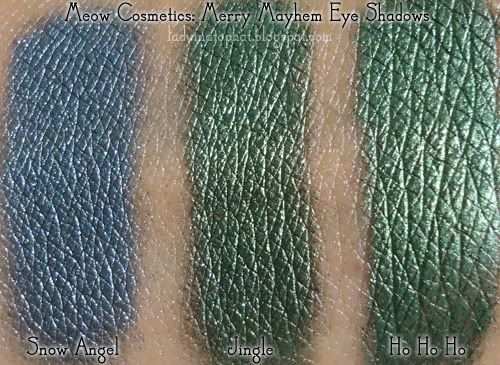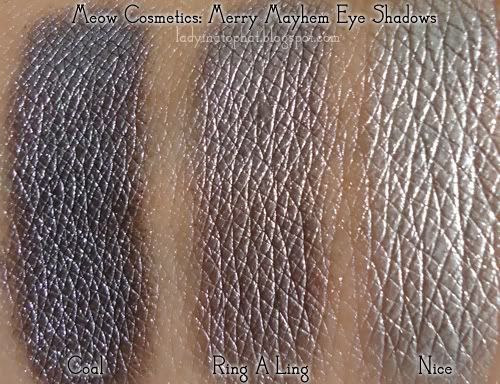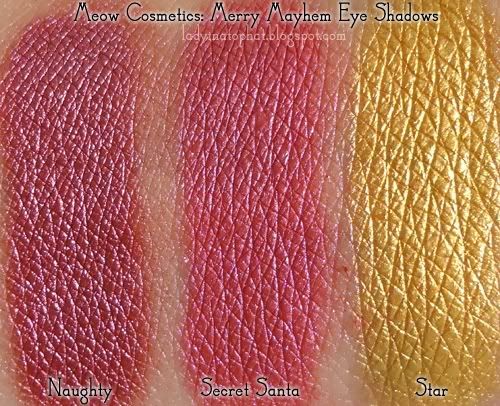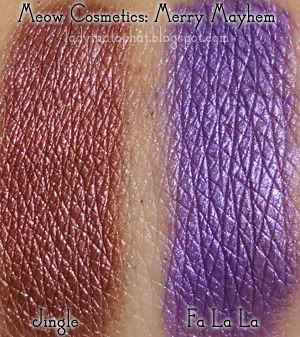 My biggest issue was that Jingle and Ho Ho Ho looked exactly alike. Then I read the color descriptions over at Meow and they're meant to look alike. Ho Ho Ho is just sans some of the sparkles Jingle has. I tried to swatch colors in similar color groups for easier comparison on the reader's side, but I feel like that makes these swatches very hohum. Hmmm...may need to mix it up next time, haha!
Have you guys checked out this collection yet? Either way, what are your favorites?