Ergh, I think the light bulb in my kitchen is dying or something because the auto-adjustment on my camera is going crazy. I also think I caught a cold from my co-worker. It's stupid. I know people get sick but I rarely get sick. When I do, it's usually pretty severe, but it's only once and then I don't catch anything for the next year or so. Last year, I didn't catch anything. This year? I've already gotten really,
really
sick once and now, I'm pretty sure I'm sick again.
Not cool. Wtf, body. Is it because I'm getting old? Lame.
I'll be heading home in 2 days and my dad will have delicious spicy soup waiting for me. Whee! :D It's the best cure for me when I'm sick. I don't do over-the-counter medicines because I find that they are temporary and only suppress the sickness. This is fine since that's what they are designed for. However, suppressing the cold also causes me from getting better sooner. So generally, I just let my body handle the virus with the help of super spicy soup (like, Satan's ass spicy). It usually helps me get better in 2 days. Now, my body only gets hit if there's an especially violent strand going around. Apparently, this season has been really bad or my body is just degenerating.
Grr.
Alright alright, enough griping! As promised, here's a set from one of Meow's holiday collections,
Winter Spirits
!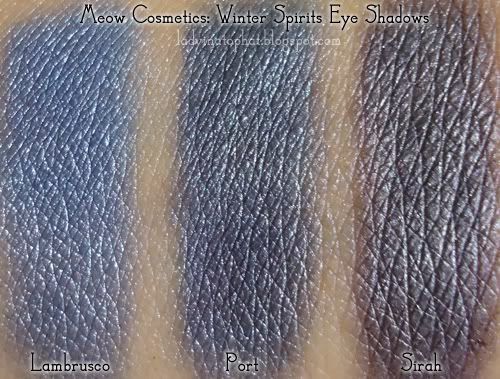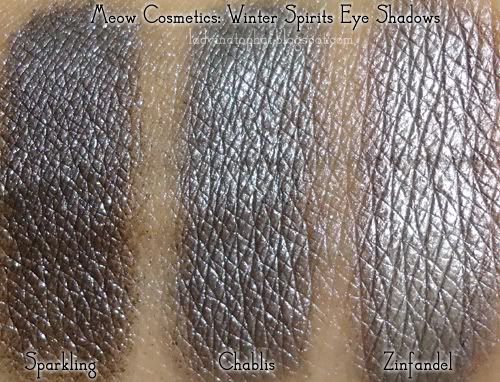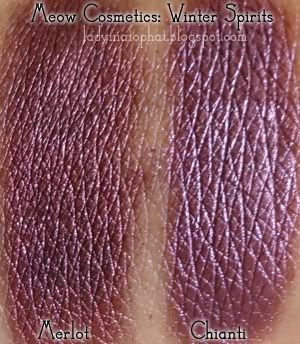 I think this collection is a lot of love for the reds and purples fans out there. My favorites are: Port, Rose, Shiraz, and Merlot.
What are your thoughts on this collection?