Hello all! I was originally going to do the
Sailor Senshi Collection
by
Persephone Minerals
senshi-by-senshi (which would've made for a total of 4 posts) but I was having way too much fun to stop swatching. These colors are absolutely amazing. Bonus points for the inspiration - Sailor Moon was one of my first loves.
Here are the Inner Senshi: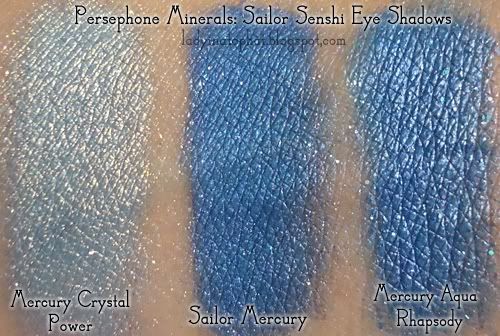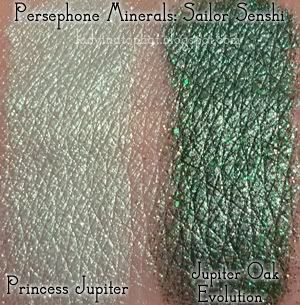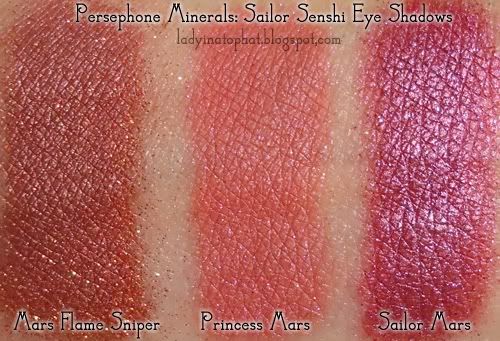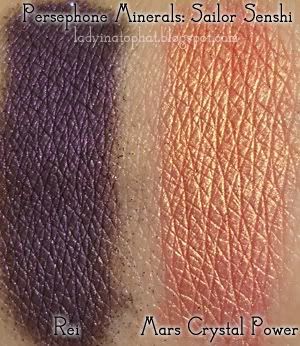 Freebies included in my order: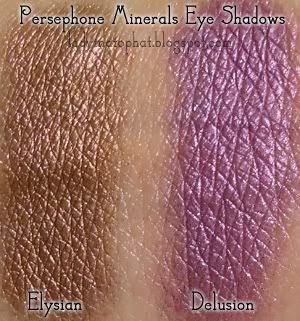 My favorite colors have got to be any and all of the Crystal Powers, Ami, Jupiter Oak Evolution, Sailor Mars, and Rei. Honestly, this entire collection was made of win. You do have to pat, not swipe, the 'attacks' on (ie: Mars Crystal Power, Venus Love & Beauty Shock, etc) because of the high glitter content but the formulation is still very good quality. Mars Crystal Power looks absolutely amazing. Mercury Crystal Power is like a blue version of Fyrinnae's
Rapunzel Had Extensions
.
I will definitely be purchasing some full-size sets from this collection. Also, the owner revealed in her blog that Sailor Moon's set will consist of 12 colors. How freaking
amazing
is that!?
Anyhoo, what do you guys think about Persephone Minerals? :)
P.S. I've been playing with my new toy. I was so against smart phones (I feel you only truly need one when your work is willing to pay for it) but then I saw this beauty. My will collapsed and I'm pretty sure that when my eyes and its screen connected, the phone and I had this once-in-a-lifetime moment: