I really wanted to do the Persephone swatches but I figured I'd get these out of the way since it's a much smaller collection. :)
Here is a bunch of colors I ordered from
Glamour Eye Dolls
. I've heard about them through
Phyrra
and decided to purchase when they were having a sale. I had a hard time meeting the minimum purchase amount because there weren't that many original colors that interested me. The unblended colors interested me more.
Unblended colors are basically straight mica mixed with GDE's base.
These are the lovelies: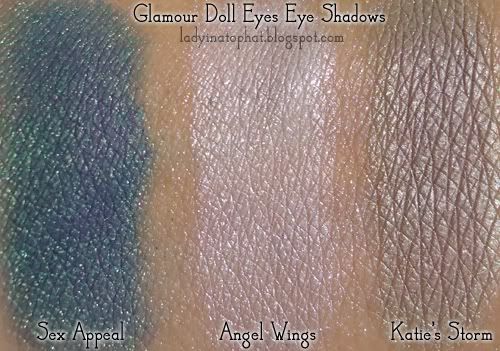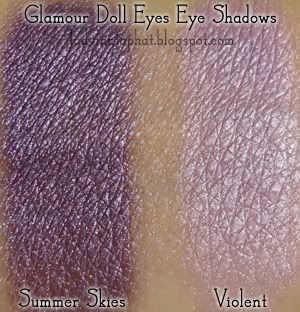 The last 2 colors were unblended colors. They were also my favorites. Love Affair was a pretty color and I think I would've liked it more had it not been a cool pink. I don't look good with cool pinks so I tend to be all "hiss! boo!" at them. Lol.
I know a lot of people like this store but considering how many unblended colors there were and the fact that GDE's original colors didn't really appeal to me much, I think I might just pass on a return purchase. I already shop a lot at
TKB
(love that store) so when I purchase from indie companies, I do it to support them and to also get my hands on colors no other stores have. Summer Skies did swatch on very creamy (which means GDE's base seems to be very well-formulated).
What do you think of this store?