Back from my weekend of less than a day with my family and then running around going to a wedding and preparing to come back to my apartment so that I could work today. I miss my mommy and daddy already. :(
I did come home to some fantastic lovelies though. These two came in on Saturday and I picked them up from my apartment concierge late Sunday night.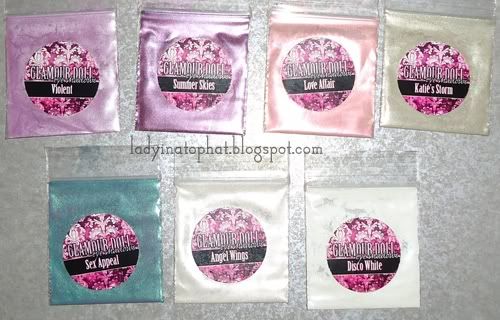 I heard about their specials through
Phyrra
and figured now was a good time to take advantage. I ordered these from
Glamour Doll Eyes
10/27 and received them 10/30.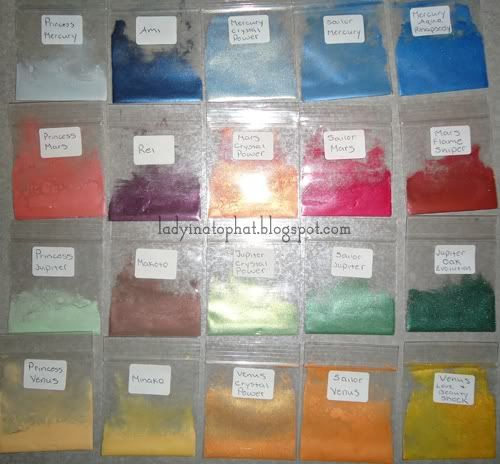 I was most excited about these eye shadows from
Persephone Minerals
based off of Naoko Takeushi's popular manga (and anime) series, Sailor Moon. These are the full sets (each) for Sailor Mars, Sailor Mercury, Sailor Jupiter, and Sailor Venus. I'm loving Sailor Mars' collection especially. Still, they ALL look gorgeous in the little baggies, I can't imagine how they must look swatched. I am super excited. :D Shipping was also super fast. Ordered 10/27, received 10/30.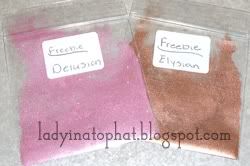 Freebies! Can I tell you how much I love being able to try out different colors than what I ordered? It's always so unexpected. :)
And what might this ominous looking baggie be?
GASPERS. It's my elusive
Evil Shades
order! I ordered 10/20, received my shipping notification 10/25, then received my package 11/1. I got the entire Halloween LE collection along with the very much raved about, Mythology collection. Fun times swatching ahead.
And last but not least...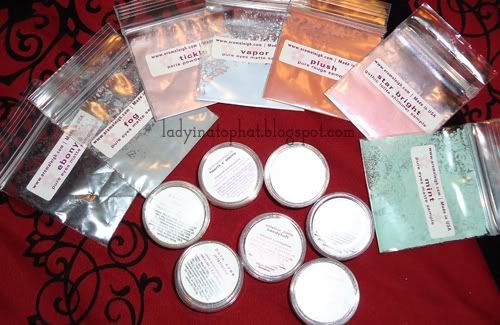 My
Aromaleigh
order consisting of Eggnog, Mistletoe, Mulberry, Candytuft, Rule 42, Hearts A' Plenty, Frumious. I purchased so I could take part in their contest. Results were revealed
here
and dagnabbit! I was #6. Sadface! Congrats to #1-#4 though. :)
I am getting slammed at work this week but hopefully I'll find some time to get away and do some swatching. :D
P.S. In reference to this post
here
...It wasn't the blush. I think it was because of me touching my face like crazy that week. Lol.
P.P.S. That red/black Gothic backdrop for some of the photos is my awesomely
awesome
bedspread. I was chatting with my friend when I was opening my mail and didn't want to move to take the pictures. :D