So far, I've posted swatches on two new collections by
Darling Girl Cosmetics
(see below). Here is the third and what I think is one of the cutest collection an indie company has come out with: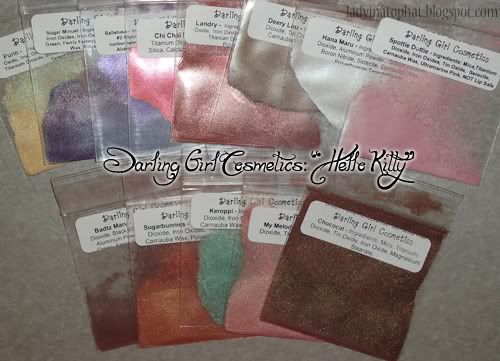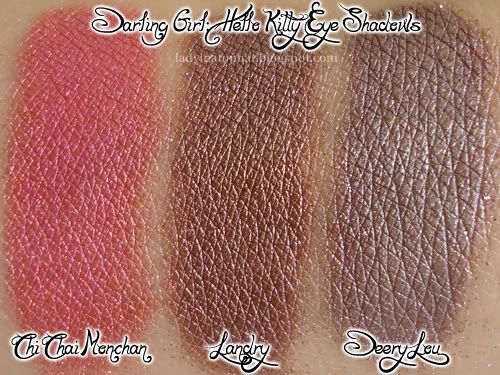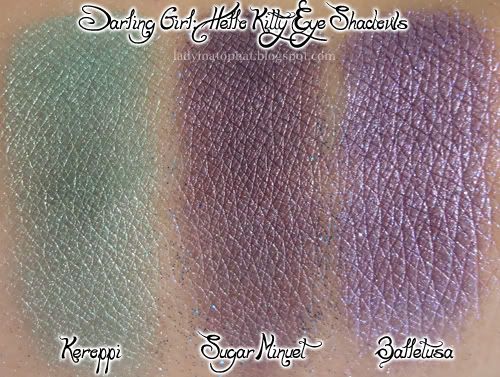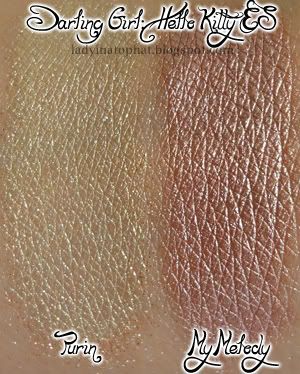 Again, some of the best formulations I've come across. All of these colors applied with a very smooth consistency despite the glitter/shimmer content in them. I love the colors.
Sugar Minuet has some gorgeous blue glitter action going on, Deery Lou is one of the more beautiful mauve shades I've come across, Purin looks like innocent fun, My Melody looks like it can become a daily favorite of mine, Chi Chai looks like the exact color of this one favorite dress of mine, Keroppi, Balletusa...gosh, more full-size must-haves to add to my to-buy list. :D
What are some of your favorites from this collection?