Hello! I can't believe Blogger was down for 2 days. I was starting to go through withdrawal. When it finally came back online, lots of great posts were made so I've been going through those. :)
Next up for swatching is the gorgeous collection full of neutrals and browns by
Darling Girls
named
All the Pretty Little Horses
. Oh gosh, my list for full-sizes has just gotten even longer!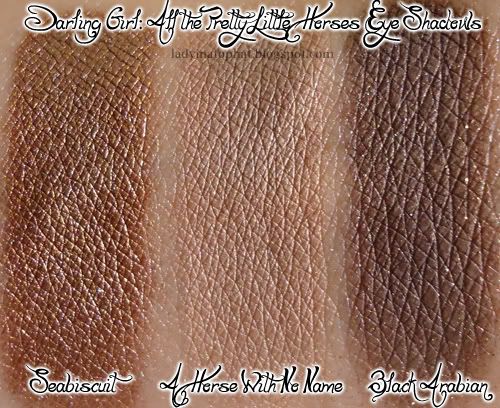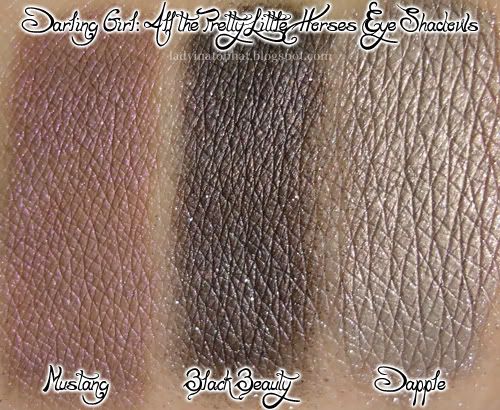 Just like everything else I've received from DG, the formulation is buttery smooth. I loved how these shadows applied. There's also so many great colors you can choose from to use as a blending color, crease color, or just even day to day wear.
My absolute MUST HAVES are Dapple, Mustang, Unicorn and My Little Pony.
Unicorn had SO much sparkly action going on that I thought using this would be painful. Nope. The glitter is small enough to apply just as smooth as a not so sparkly shadow. I LOVE it. You should all check it out if you get the chance to.
What are your favorite colors from this collection?