I've been meaning to do these swatches for a while now but held off because I knew I wasn't going to have much to post until my next order came in. I should be studying right now but procrastination is the only thing on my mind.
As always, these swatches are done over Pixie Epoxy, in my kitchen, without flash. The light is bright enough in there that if I did take a picture with flash, it'd just be a big white blob. D:
Here's a bunch of swatches from various
Aromaleigh
collections:
Holiday (Vault): Butterscotch
Holiday (Vault): Gingerbread
Holiday Blast: High Heels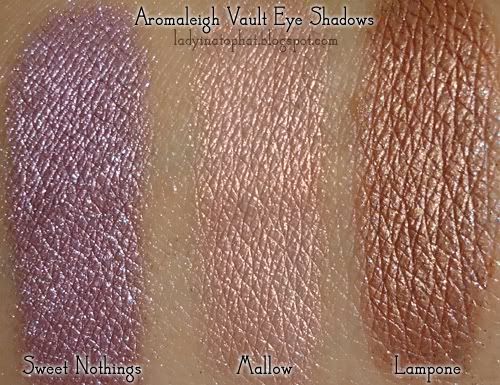 Valentine 2009: Sweet Nothings
Spring Solstice 2009: Mallow
Ciao Italia: Lampone (camera didn't pick up the pretty sparklies)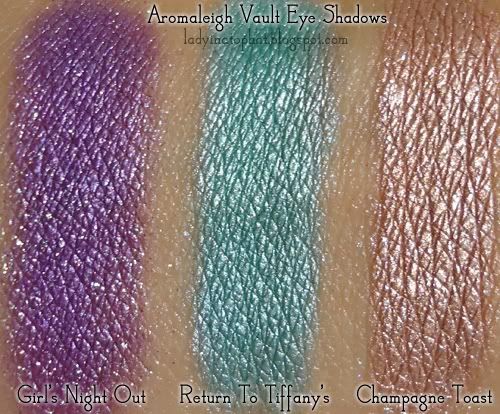 Hot In The City: Girl's Night Out
Hot In The City: Return to Tiffany's
Holiday Blast: Champagne Toast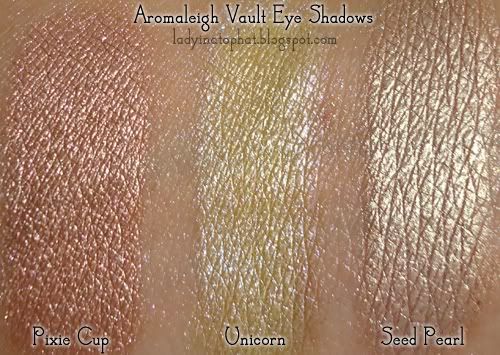 L'Orchidee: Pixie Cup
L'Orchidee: Unicorn
L'Orchidee: Seed Pearl
I'm super in love with Pixie Cup. :)
Anyway, since I'm participating in
Meow's
12 Days of Meow Giveaways
, I've been purchasing something everyday now. This means to keep an eye out for their holiday collections swatches. I haven't received my orders yet but I'm super excited to swatch them because it looks like there are so many gorgeous colors this year. :D
Check out these fantastic Meow swatches over at
Painted's
blog!