Hello all! So sorry for the lack of posts. I have been stressing over my exam a lot for the past few days so that's why I haven't been on blogger. I have tried commenting where I can though so at least that aspect hasn't been neglected. I got the first part of my
Meow
Christmas order. In it, I got the Holiday Wishes, 12 Pains, Christmas Rants, Glacial Grove, Snowflake, and Christmas Trees collections. There are definitely lots of swatches to come! First up...Christmas Trees!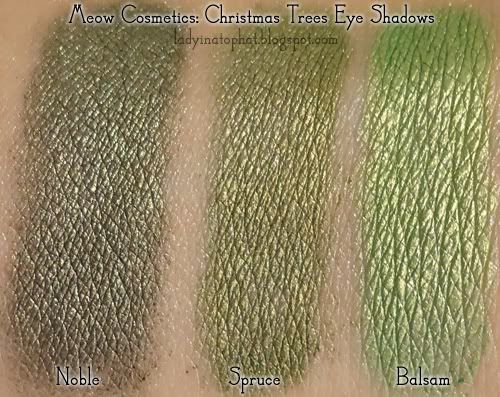 I LOVE themed collections and this is no exception. My favorite is definitely Cypress. It's such a pretty color!
What other mineral makeup companies have come out with holiday-themed collections?