Hey all! Just popping in real fast to say that I'm so very sorry about the lack of updates! Last week was hectic at work and even though I brought the eye shadows back with me to do swatches of, I realized 2 things:
1. The light sucks. It doesn't compare to the one in my DC apartment kitchen.
2. I am in dire need of Fyrinnae's Pixie Epoxy.
I am going to put in an order with the men over at Fyrinnae and then I'm going to try and use whatever I have left to do some swatches. I am also back in my apartment so swatches will be coming. I have several collections to swatch - most are Meow themed. I've also got a couple of reviews coming up from Etsy stores recommended by
LeGothique
(
The Anderson Soap Company
) and a new company by
Phyrra
(
Face Candy Coutre
).
In the mean time, here are some pictures following my second time watching "Supersize Me." I know that movie is supposed to make you NOT want to eat fast food. This is what happened to me instead:
Note: I have not eaten at McDonald's in over a year now. I used to work there and stopped eating from that place for about 6 years. Then I ate a carton of fries and was reminded of why I didn't like eating there anymore. The breakfast wasn't so bad though. :D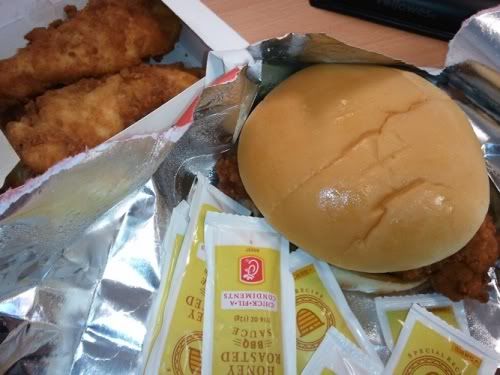 And who doesn't like Chik-Fil-A?