Goodness gracious, it's been a pretty fantastic day. I woke up to a happy message in my inbox, then got a free lunch at work, came home to meet our new roomie who dropped off the check for her holding fee, and oh yeah, I also got paid today. Yay!
Not that I will see that money...darned holidays. :/
It snowed about an inch today. Urgh. I miss Upstate NY and lake effect snow. It's always so pretty. I think I'm on shoveling duty when I go home for the holidays though. Haha.
Enough of my rambling, onto today's swatches! From Meow's
12 Pains of Xmas
collection, here are the pretty, pretty colors: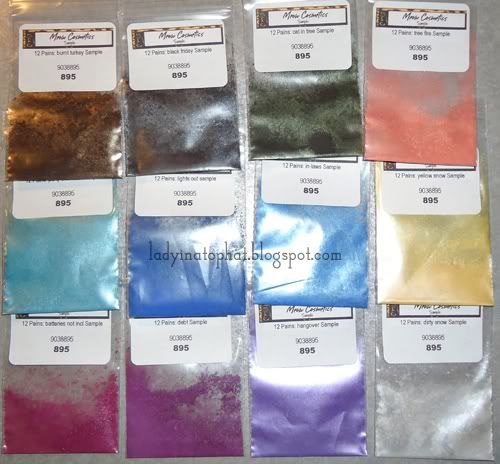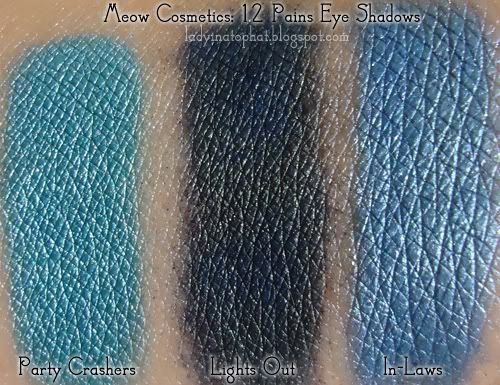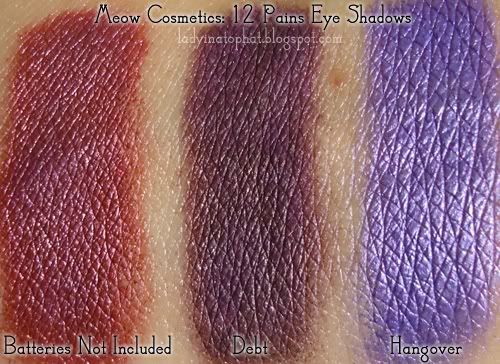 I tried to group the colors together in case there were any similarities; it was for easy comparing. I was really surprised at "Lights Out" since it looked so blue in the bag and it came out more of a black-blue color. I would love, LOVE to see a look with Party Crashers and Hangover. Both are fantastic colors.
As always, what are your favorites? :D