I wanted to get these out before I left to do some heavy cooking with me friends. I love anything to do with the ancient civilizations - the Phoenicians, Akkadians, Babylonians, China, Greece, Rome, Egypt (and many more) - I love learning about the rich cultures. I think cultures were so fascinating back then. I wonder if they'd say the same about us, lol. That's why when I heard there was a Cleopatra-themed collection coming out, I just had to have it.
From
Morgana Cryptoria
, here is the beautiful
Cleopatra Collection
.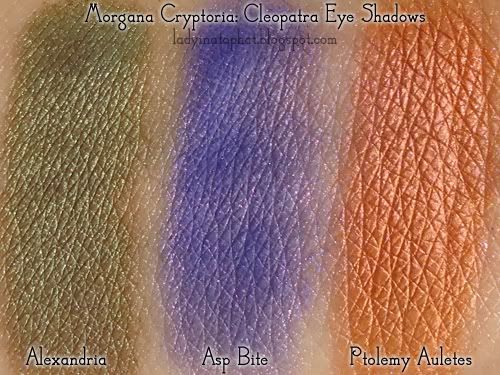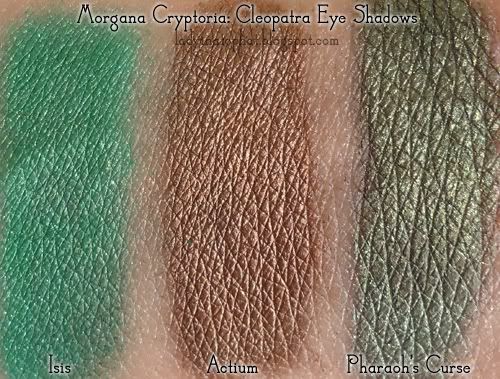 Favorites: Anubis, Selene, Pyramid Scheme, Isis
What are your favorites from this collection?
P.S. Ack, it looks like I may need to restock my Pixie Epoxy soon!