I ate 2 full-sized lunches and should not be hungry. I'm actually not hungry but my roommate (the non-weird one) made something that is making the apartment smell oh-so-delicious, my saliva glands are going hog wild.
Moving on, here is the
Mythology Collection
by
Evil Shades
!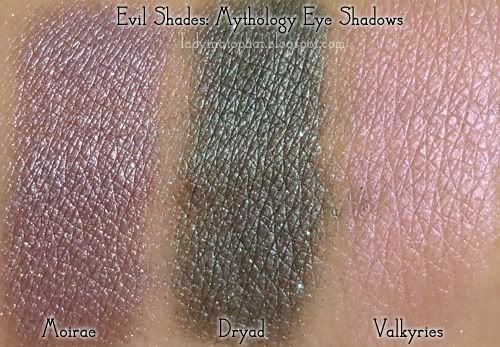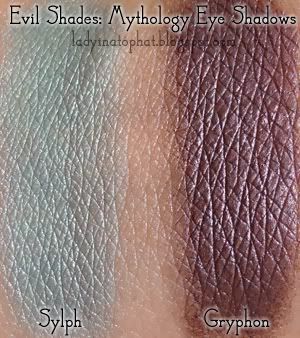 And the freebies!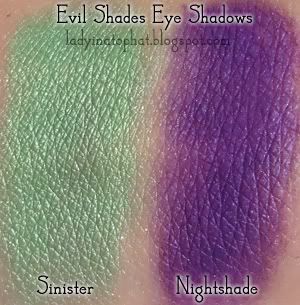 Must haves from this collection: Moirae, Dryad, Drakon, Gryphon, Succubus. I'm not usually fond of cooler pinks but Succubus is an exception.
What are your favorites? :)
Edit: Dull_Flame asked a fantastic question about the similarities between Drakon and Moirae. Since I'm absolutely horrible at describing colors, here are the swatches side-by-side: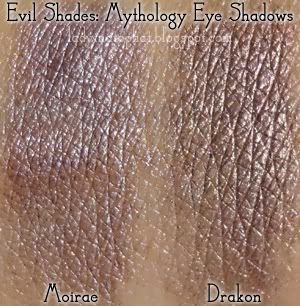 Hope this helps y'all out!