When I found out that
Morgana Cryptoria
was debuting a Cleopatra-themed set, I immediately thought: MUST HAVE. I ordered 11/7 and it arrived 11/10. Now
that
is fast shipping!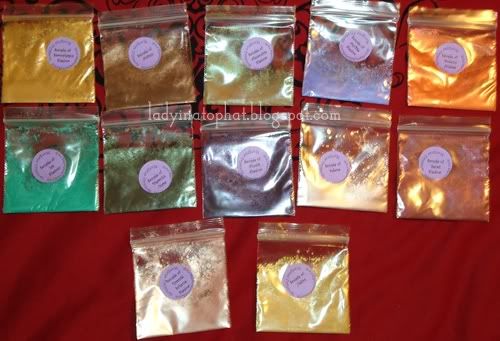 Through a rec from
LeGothique
, I ordered from
Shower Treat Soap
also on 11/7, got a refund for extra monies in S&H, and received my order today (11/12)!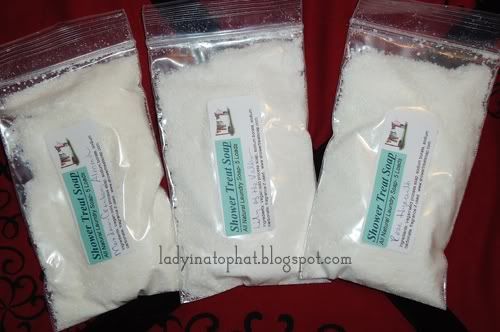 As you can see, I got the
sampler pack
. Each bag contains enough detergent for 5 loads each for a top loader washer. Apparently, it's so effective, you only need 1 tbsp for each super-size load. You can also pick your own scents or if you're feeling creative, mix and match. My picks were:
1. Lily of the valley
2. Rose, hyacinth
3. Mandarin, cranberry, almond
Once I have some laundry to do (just did a load last week!), I will let you all know the results.
I still need to finish re-swatching the
Mythos
collection from
Aromaleigh
, the
Mythology
collection by
Evil Shades
, and then I can swatch my Morgana Cryptoria haul. I am also waiting on orders from
Hi-Fi Cosmetics
and
Darling Girl Cosmetics
(because
Just Peachy
had some awesome swatches of their fall collection). I already received my shipping notification for DGC which is fantastic!
I will be cooking tomorrow so if I'm unable to post swatches, I will definitely post some pictures of the foods we cool. :)