My new roomie is moving in tonight and my current roomie is organizing a bunch of stuff in her room, yelling at me to move my stuff and make room for the new roomie. I did what any logically minded person would do. Ignore her for the time being and play with my makeup. :D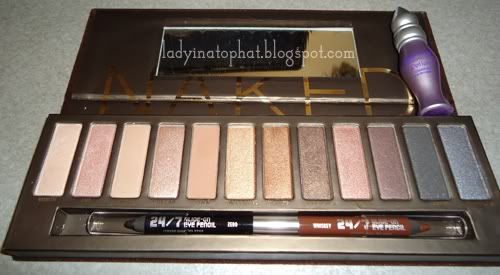 I'm horrible at EOTDs and I still haven't figured out how to take good pictures of my eyes. I can see why UD has such a large following though and why this palette sold out. The colors are very pigmented and the formula is super creamy.
This was also my first time using UD's primer. Yeah, I can see why people are so faithful to that too.

Ingredients used:
- UD Eyeshadow Primer Potion
- UD "Virgin" (browbone)
- UD "Sin" (lid)
- UD "Darkhorse" (crease)
- Dior's "Diorshow"
- UD Eye Pencil "Zero"
Right eye.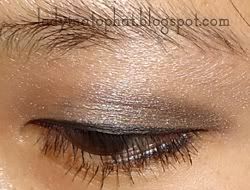 Left eye. I think I like my left eye more than my right eye, haha.
I'm so glad I got this set.