For those working ladies who found the Eye Plush collection just too soft for you but other collections too bright, here's a series of colors and shimmeries that fall right in the middle of those two categories. Soft colors but still a bit of shimmer.
Presenting, the
Opulent Lustre
collection!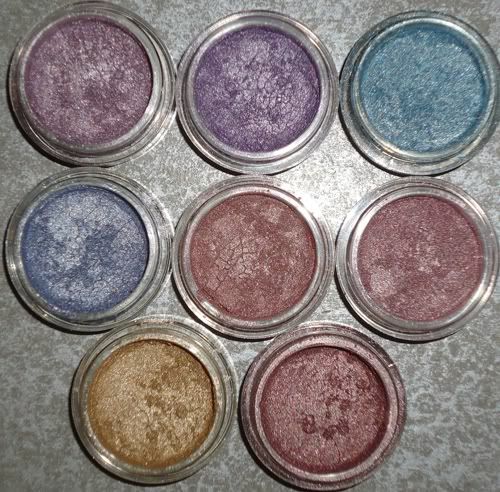 All of them were freebies except for Tea which is a sample I purchased in my first Aromaleigh order. I also got freebie samples of Lotus and Camellia (samples not pictured).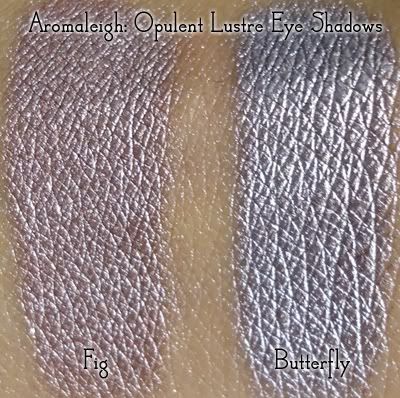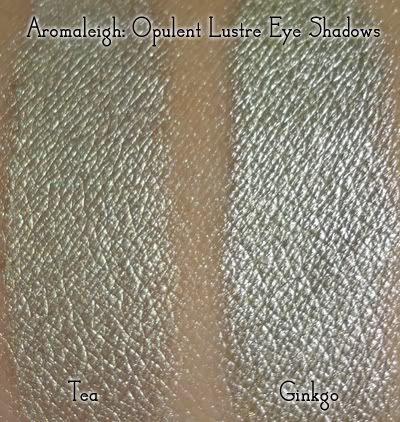 I found a couple of the colors to be a wee bit similar. For instance, when I started swatching, I thought I had swatched Tamarind twice. Not the case. I don't know if you can tell in the picture but Imperial is certainly more purple than Tamarind. Tamarind looks to be more towards the red side of the spectrum rather than the purple. Tea is a warmer green than Gingko, if that makes sense.
Now I've got (more) shimmeries for work. :D
Will continue with Ciao Italia! swatches tomorrow. My cold beckons me to bed though. Night everyone. :)