I'm not taking the rest of that antibiotic medicine the doctor prescribed. I am so done with prescription and over the counter medicines. From now on, it's just holistic approaches. At least they don't make me nauseous and headache-y.
So on my GMAT exam, I wrote about zombies. I got a 5.5 out of 6.0 on the essays. Granted, I'm sure there are many who scored 6.0 out of 6.0 but did
you
write about zombies? I don't think so siiiiiiirs.
Anyway, onto
Aromaleigh's
new (and good-bye) collection swatches:
MYTHOS
!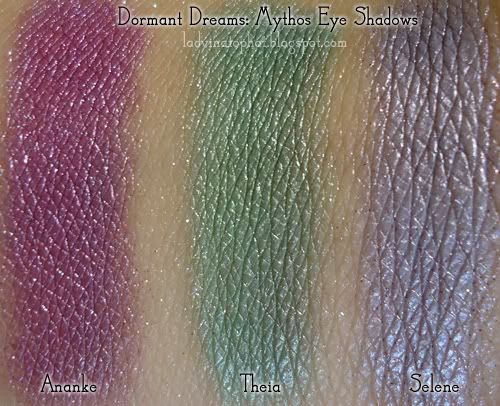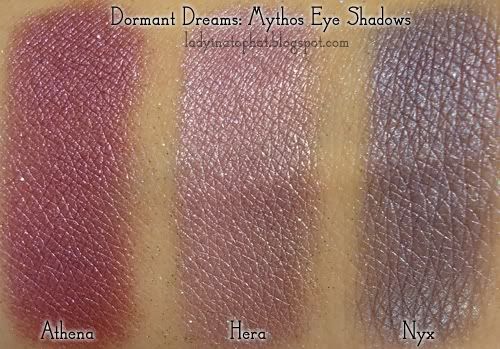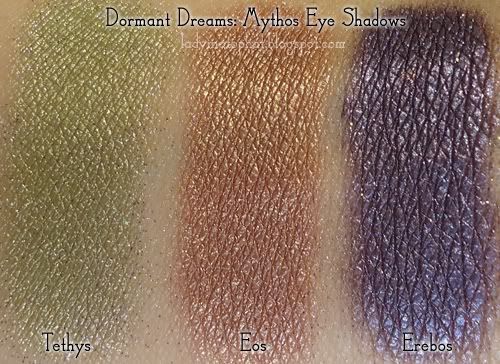 I may need to get full-sized jars of Hermes, Gaia, Hera, and Artemis.
I thought I didn't get a full-sized jar of Neptune and was kicking myself for it because it's such a pretty color. But then I realized that I did and I was just being stupid. >_> Yeah. I am extra.
What are your favorite colors? :)
Edit: I originally stated these were also part of
Dormant Dream
because I thought that was the name of Kristen's blog. Dormant Dream is actually not a part of the collection name at all...this is all a part of Aromaleigh. Unless I do the swatches over, I am unable to change the name on the photos so...hopefully this note will suffice. :) Sorry for the confusion all!