Looks like another limited edition will be tucked away over at
Meow Cosmetics
. This time, it's the
Lost Rainforest
. I'm absolutely loving this company. Great colors, great formula, great prices, great customer service...should I go on? ;]
This beautiful collection is set to retire at the end of this month! Woot! Just in time for my low buy/no buy period to be over with!
I got a total of 3 blushes, 2 glows, and 1 eyeshadow. It's paltry. I know. So this really isn't that informative of a post as the other bloggers out there can be. But I'm amused. And I gots to play with the makeup. :D These were all swatched over
Fyrinnae's
Pixie Epoxy. Nothing makes colors stand out like that awesome product. Plus, I'm learning slowly how to utilize it to its full potential. WOO!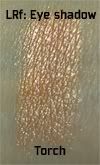 I haven't gotten around to using this color. Still trying to figure out what I should pair it with and I'm thinking purple. But I use purple in a lot of things so maybe not. I'm still trying to work out my camera so even if I did have a look for it, I probably wouldn't have good pictures for it. MUCH SADFACE.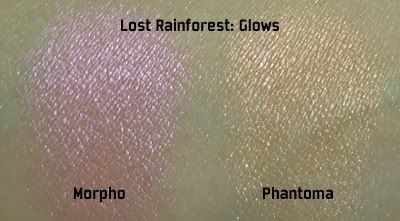 Phantoma really is gorgeous. The color description says it's got a "pink iridescence." It's definitely a cooler pink because in certain lights, it looks purple.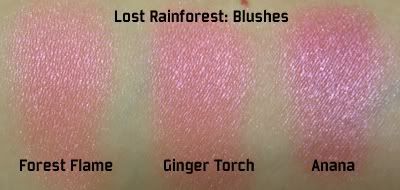 My ONLY problem with the blushes is that I could NOT tell the difference between Forest Flame and Ginger Torch. I do think that if I squint hard enough, Forest Flame is more coral than Ginger Torch. All three colors are fabulous. Anana is so pigmented, it will definitely have to be applied with a very light hand.