Finally got around to doing my Sassy Minerals swatches. Here is the swag: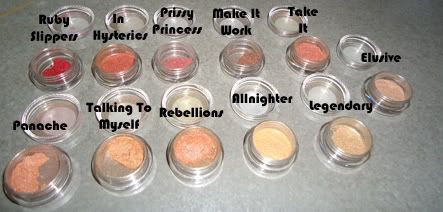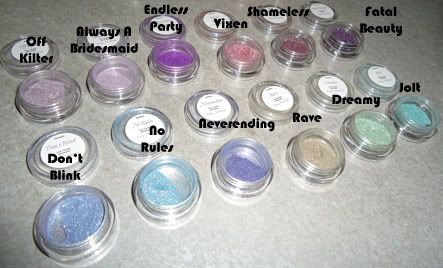 Here are the swatches: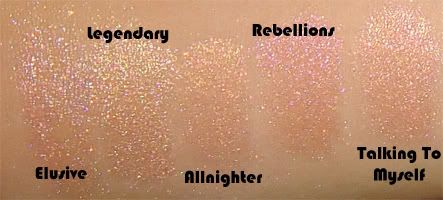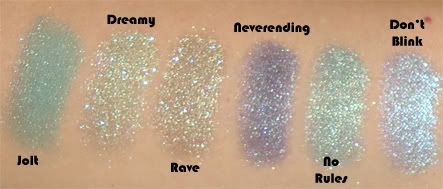 The ones I really liked are Fake It, Vixen and No Rules. Fake It looked gorgeous as a pigment and even prettier swatched. I had issues with Panache and Talking to Myself because they looked so similar swatched on. Talking to Myself might have been a bit more yellow? I don't know. It didn't seem like it though. They're still very beautiful colors. :)
Quality of the product was awesome. I loved the variety of the colors and at $0.75 a sample, they're a *bargain*.
Note: don't use lotion (especially Haus of Gloi) as a primer. It made these weird clumps and sort of ruined my brush for the other swatches. I used L'Oreal De-Crease Eye Shadow Base which, even though it was drying out, worked pretty well. I have learned that if you are wearing lotion, don't put this base on until your lotion has completely absorbed. Otherwise, the base will
also
clump.