So TKB Trading arrived on Saturday, first of the three as predicted. Aromaleigh and Fyrinnae actually arrived at the same time! Such quick shipping! It didn't feel like it though because I was SO excited to receive these products. Unfortunately, I won't be showing any swatches or anything in this photo dump - I've been a bit distracted with interviews and salary negotiations as of lately so bear with me! Hopefully, these pretty pictures will tie you over.
My TKB Trading haul: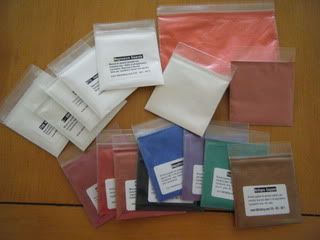 I ordered a lot of bases so I could mix and see what would give me the creamiest mineral eyeshadow with little to no flyaway whatsoever. Still experimenting. :)
Next up, my Aromaleigh haul:
Such pretty wrapping! Even a customized sticker. :D
I can't wait to try the colors! I'm super tempted to hop over there and purchase their Pure Drama eyeliner mineral. It's at 50% off. Still a bit of money for my meager salary but damn...sort of just want to throw my budgeting to the window. Mineral makeup is damn addicting, yo.
And last but CERTAINLY not the least, Fyrinnae! This is the one I was MOST excited for.
Ooo. So mysterious. Another note...they wrapped it up so well that it took me a bit of wrangling to get through all the tape and bubble wrap. This black package was even protected by a bit of cardboard.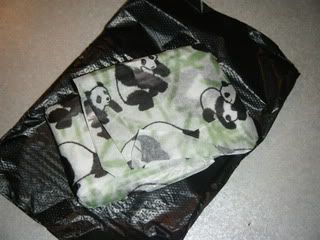 Fucking panda tissue paper? I LOVE IT. They're so cute. I pet the wrapping paper.
Totally
not creepy.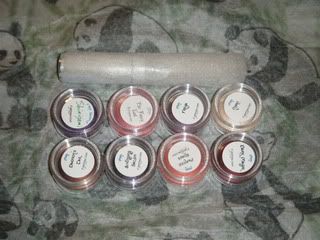 SQUEE. I even got a free sample of Shinigami! I have to say that I was a bit disappointed by the size of Aromaleigh's samples. But they were only $1 each so honestly, it's still pretty cheap. I can't imagine myself going through it. Fyrinnae's samples are GENEROUS at $2 so I definitely squealed when I saw them. I haven't even TRIED the materials but judging from the reviews ALL OVER the internet, I can say both are probably going to equally WOW me.
They came just in time for my job interview tomorrow too. :D
Now for some images of my plants. These were planted on March 26th.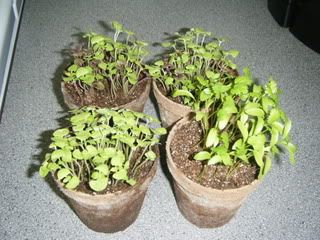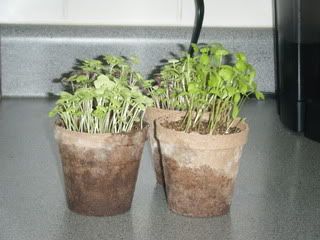 And these were planted on June 1st.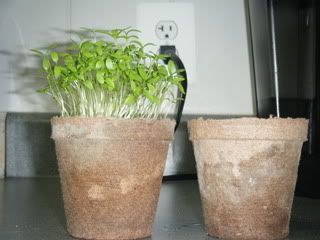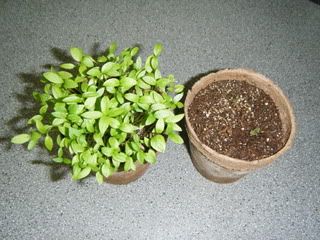 Parsley grows MUCH faster than Shiso Perilla, that's for sure. I will need to move these to a bigger pot soon because the roots are poking out from the bottom. I shouldn't have thrown so many seeds together because they're going to kill each other for nutrients. Even if I try separating each plant out, it'll be difficult picking apart that many and I'll probably end up killing a bunch of them. I probably won't try separating them and hope that despite being as condensed as they are, they won't die.