Back again! I should really be getting some dinner but I wanted to do this one final post before I go beasting (went to my parents this weekend and came back with a shit-ton of food). Anyway, it's just a lip swatch post and not even a
good
one at that. I'm aware these pictures are blurry but I had to use another camera this time and the megapixels are less. But I think it did pretty well for it's age. :)
Before putting on any sort of lipstick, I always moisturize my lips with a some Rose Salve by C.O. Bigelow. I love it. I think that that's why there wasn't so much color payoff. Ignore the lopsided application - I didn't use any brushes for this. Straight from the tube.
1. Almay Hydracolor Lipstick: Apricot
This is my favorite color of them all. I can see myself wearing this the most. I had to do around 2 applications before it showed.
2. Almay Hydracolor Lipstick: Cherry
One application of color was enough. It's a bright red color. Perfect for those red lipstick lovers. Not sure if I'd ever have an occasion to wear it though.
3. Almay Hydracolor Lipstick: Peony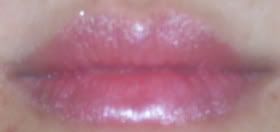 Jury is still up on this color. It's a bit of a cooler pink so I'm not sure I'm really digging it? Maybe I'll find an occasion to wear it to. This took about 2 applications for the color to show.
4. Almay Hydracolor Lipstick: Pink Pearl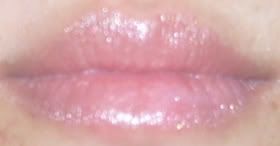 Hmm...maybe too much pearl for me. This took about 2-3 applications before I could really see the color. Then again, the light in my room is really shitty. Hopefully the flash caught the pearly-ness of the lipstick.
All in all, I'm not too unsatisfied with these lipsticks. They were a bit drying even with my salve and the color payoff wasn't that great. There was this clay-like smell when I was putting it on so that was a bit of a turn off. I guess I really enjoyed how smooth and creamy Avon's Ultra Color Rich Mauve is. I wish I could get my hands on other lipsticks in that line...
I purchased these in a set off of Ebay for $4 which includes S&H. The cheap price probably explains my "meh" reaction to it. Haaaa.