Wow, I cannot believe how long it took me to finish this set of swatches up. Also, I haven't been doing a very good job of keeping up with everyone's awesome blog posts so I'm going to try and get through most of them today. Work has been a bit rough and the weekends haven't left me with much free time either. It's a good thing but sometimes it's also good to have some time to yourself. :)
For me, I use that time to do some pretty, pretty swatches! This post features the
Meow Cosmetics
collection,
Legal Scandals
. Take a looksies below!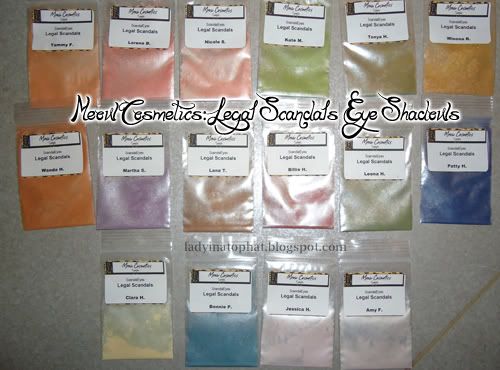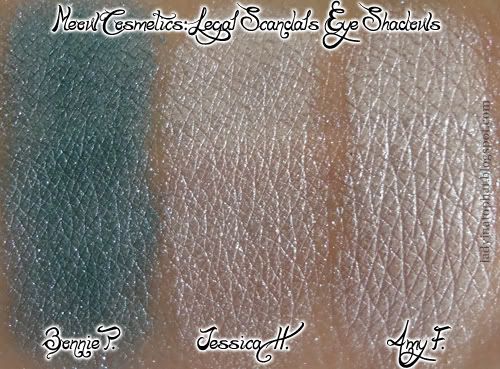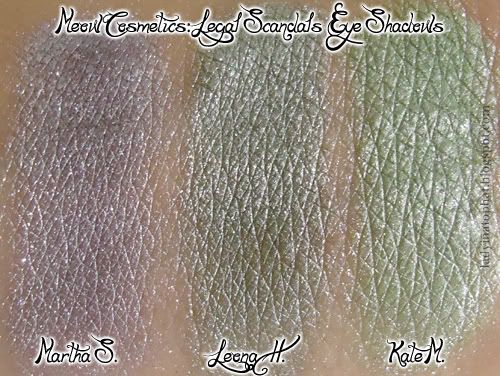 Easily, my favorites from this collection are Wanda H., Billie H., Lana T., and Martha S. Martha S. came out a bit patchy but the color is really pretty to use for work. I liked Patty H. also but I'm not well-versed enough in make-up application to know how to wear it. Lol. I tend to stick with colors I can swipe on and breeze out the door. Nothing too bright, too bold, just soft and versatile enough to wear for any occasion.
How about you? Any favorites from this collection? What color(s) do you prefer wearing all the time?