Hello all! So I was planning on driving back to New York this weekend to celebrate Chinese New Year's with my family. Due to Upstate NY being the dumping grounds for all that snow, I may need to reschedule. My weekend does not free up for a while after that. :( Cross my fingers for clear weather!
When I first got into mineral makeup, I had trouble finding good swatches. Even more difficult was finding swatches of older collections that were good! So I started this blog in hopes of sharing my own experiences with these shades and hope you guys find it informative as well. :) My old swatches were HORRIBLE. Terrible lighting and some of the shades do not even come close. I will be redoing those once I finish up my current pile of swatches.
Today, it's the very vibrant
Vandal Eyes
collection set by
Meow
.
Onwards to the swatches: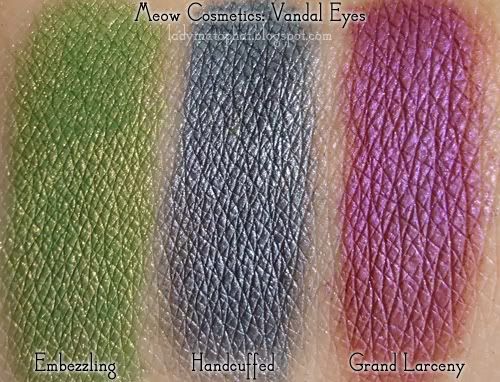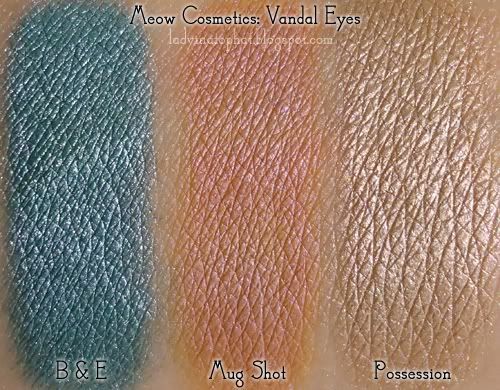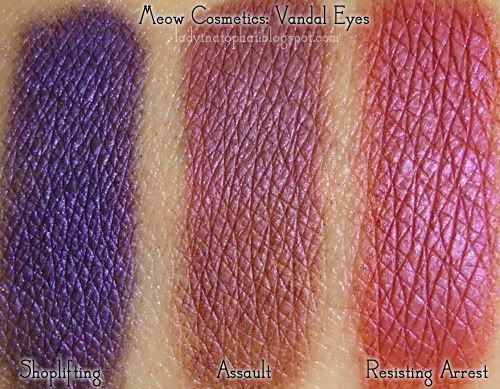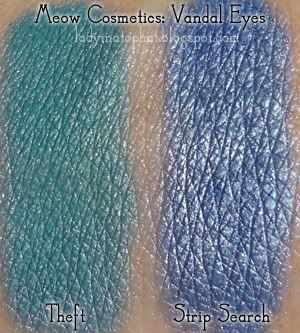 Solicitation looks like one of those colors you can wear everyday. I love it. :D
Have you checked out this collection before? What are your favorites?