Right before Christmas,
Haute Look
had a fantastic bargain going on with Urban Decay. I got 4 powder eye pencils from their "Smoke Out Eye Pencil" collection and 2 loose pigments. I've only used gel and cream eyeliners before so I was interested to see how different powder pencils were. At $2 each, you can't beat it, especially since I spend around $6-$8 for ones from the drugstore.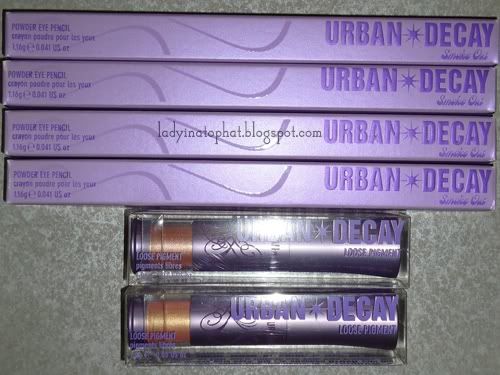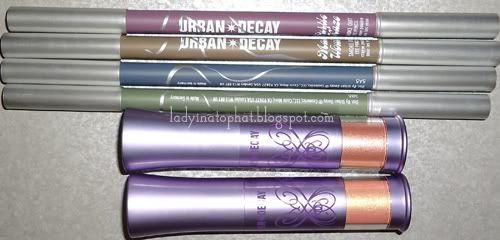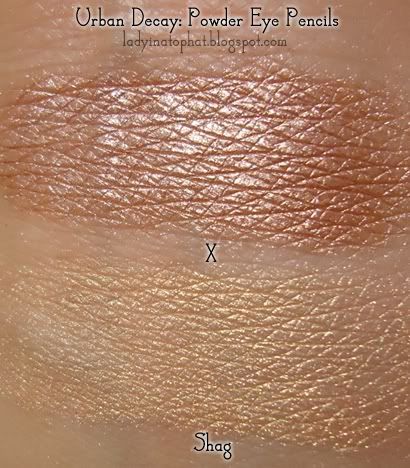 I love both pigments. X and Shag are definitely going to become a part of my regular routine. There's very little fly-away, the color pay-off is fantastic and it glides on. The only complaint I have is the containers they come in. Why is UD so fond of inconvenient/inefficient containers?
The pencils are a lot of fun to play with too! They also go on quite smooth and after taking pictures, I ran my finger across the lines. You can definitely draw these on your eyelids and smudge them. It'd be the same as wearing eyeshadow. :)
The other day, I went to the National Botanic Gardens. It was the last day of their Holiday Train display which was basically Thomas the Steam Engine trains traveling all over the world - or at least, scale model versions of world monuments.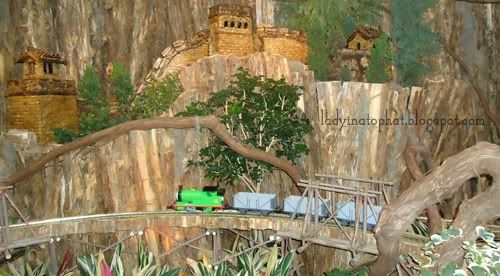 The fantastic Great Wall of China.
I also wandered around and checked out some beautiful flowers. This one didn't have a name plaque and I had to climb on top of a fountain to take a picture of it. It's SO gorgeous. I wish I knew what it was!
Also, thank you to the lovely
Liquored on Lacquer
for the awesome blog tag! It means so much to be mentioned!
Anyway, have you shopped at Haute Look and/or Urban Decay lately?
EDITED TO SAY
that you should all head over to
Glitter and Toucans
as she is hosting a contest to give away an entire sample set of Aromaleigh's Ciao Italia collection!