Guess what I got in my mailbox today?
I love this necklace. I think it's absolutely gorgeous. I'm so happy with my purchase that I'm imploring y'all to at least check out the other beautiful treasures at Lunalelle's store:
The Other Magdalene
. Everything is hand-crafted and one-of-a-kind.
Here are some more shots of the necklace. I'm no photographer but this necklace is so pretty, it doesn't need much help.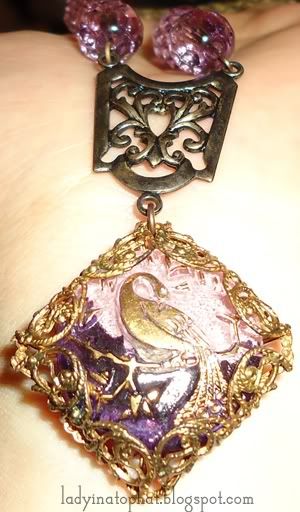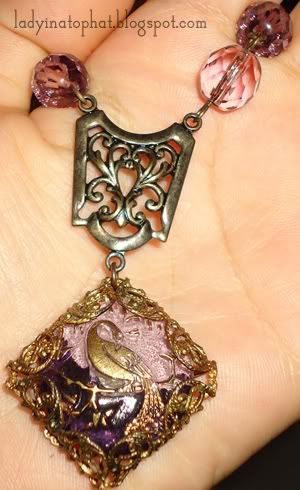 I would love to make future purchases of:
Lepidoptera
,
Dragon Lady Melusine
,
Draconian Fighting
,
Griffin Pride
,
Boyar Dracula
,
Ephmeral Blue Flower
,
Red Tooth & Claw
(reminded me so much of Harry Potter),
Wilhelmina Earrings
,
The Darkest Night
Let me know what you saw in the store that caught your eye!