Good mornin' everyone. :) I can't believe it's Sunday already! Urrrgh, I do not want to go back to work tomorrow. I really like vegging around on the weekends.
Anyway, here are swatches from
Meow's
Alien Abduction
collection. Lots of green shades for you green lovers. :D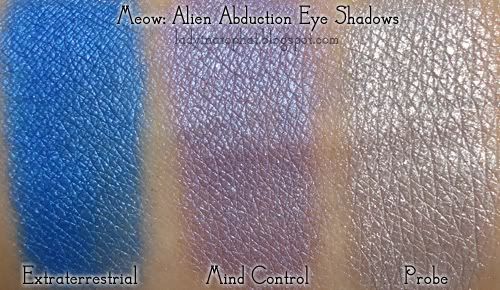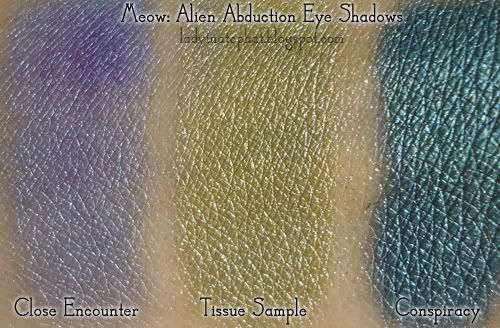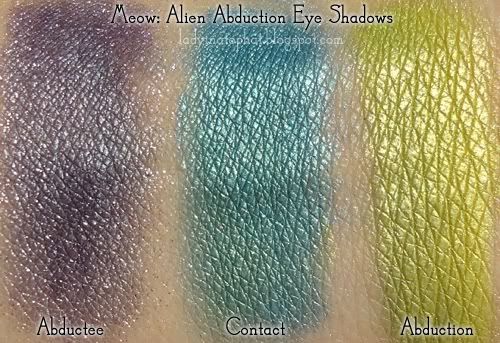 I loved how Vivisection looked. I swatched it on without reading the name and then when I looked to see what it was, there was sort of this "oh my" reaction before I continued happily swatching. Haha, it's pretty eye shadow.
My favorites: Vivisection, Extraterrestrial, Abductee, Contact, Xenophobe, UFO, and Gray Matter. What are your favorites? :)