Part 2 of
Aromaleigh's
going away with a bang collection set...
Wonderstruck
!
You can purchase
sample sets
for $18,
each jar
for $5, or a
full-sized set
for $125.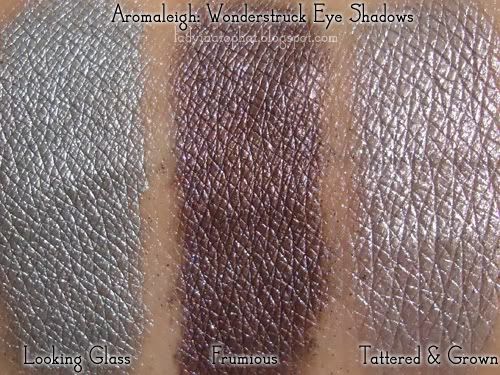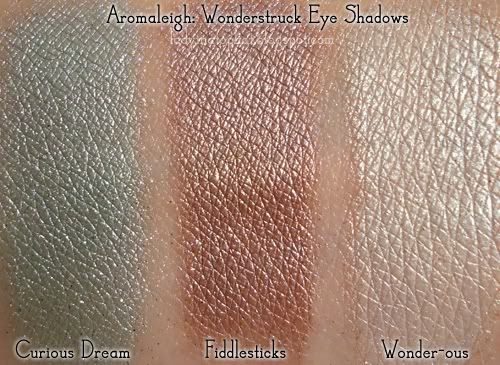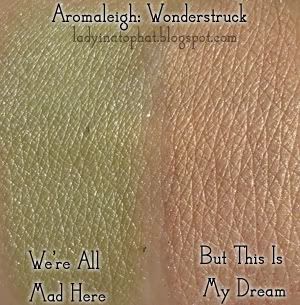 Must haves: Spot of Tea, Just A-Head, Mimsy, Tunnel Vision, Melancholy Maiden, Opiate Advice, Frumious, Pass the Tarts, Tattered & Grown, Fiddlesticks, Wonderous, But This Is My Room, Hearts A' Plenty, Temper Temper
Maybes: Flamingo-Go, Rule Forty Two, Impossible Things, Looking Glass, Curious Dream
What are your favorites? :)
Edit
: Reswatching finished!