Here's an idea of swatches to come your way.
My Mythos, Wonderstruck, and Spells collections finally came in from
Dormant Dreams/Aromaleigh
!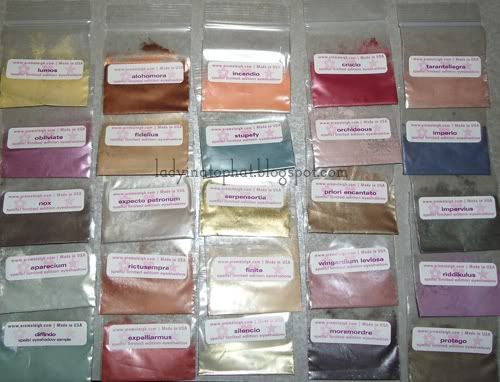 Spells collection based off of the ever-so-popular Harry Potter series by J.K. Rowling.
Mythos, the first of the Adieu collection to debut.
Wonderstruck, based off of the classic literary novel, Alice In Wonderland.
My full-sized jars from the Mythos collection that I splurged on. I couldn't possibly wait. I've already started using Eos. It's such a pretty color.
Freebies. :D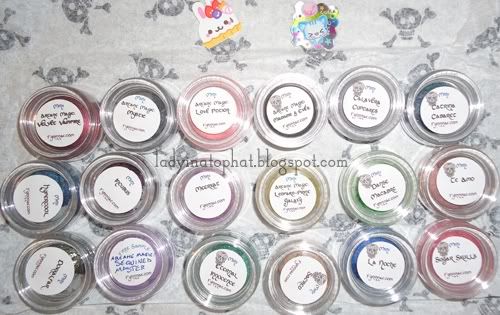 Fyrinnae's
"Dia de los Muertos" collection, Arcane Magic, and a couple of random eye shadows here and there. Aren't the stickers adorable?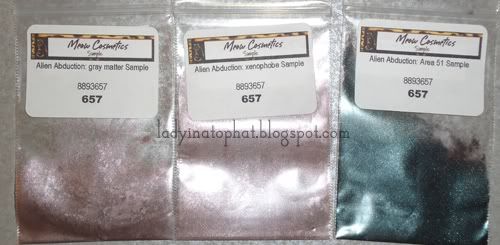 The remaining three eye shadows of
Meow's
"Alien Abduction" collection.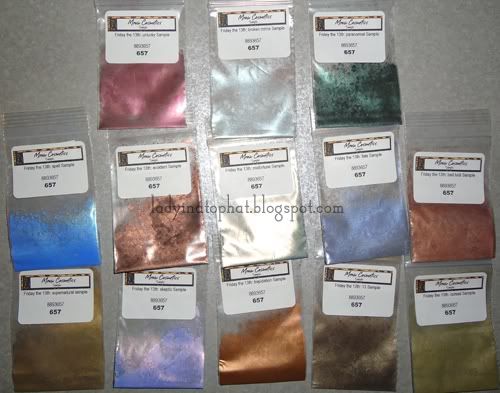 Release of a previous collection from earlier this year: Friday the 13th.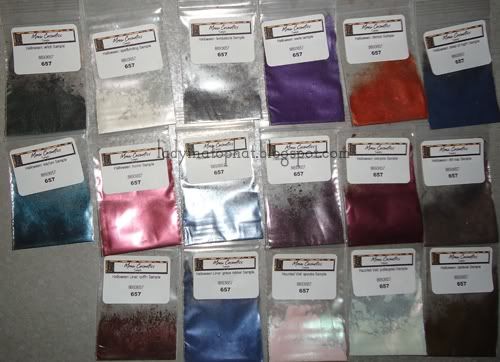 Older collection called "Dance of Death." Vampire looks stunning.
Yay, freebies!
I have been waiting for you Verve, my love. I keep hearing a ton of fabulous things and finally, I got you all to myself...*end creep* Of course I had to throw in some Victoria's Revenge in thuuur.

Oo, I've never tried the Rocks collection before. More Perle powders, yay!
Swatches to come, I promise. :)