I love Halloween. Besides being a season where we can wear some truly funkadelic outfits without any judgement. Plus, indie makeup companies like
Meow Cosmetics
come out with some super awesome collections! There are a couple of re-releases too - great for newbies like me.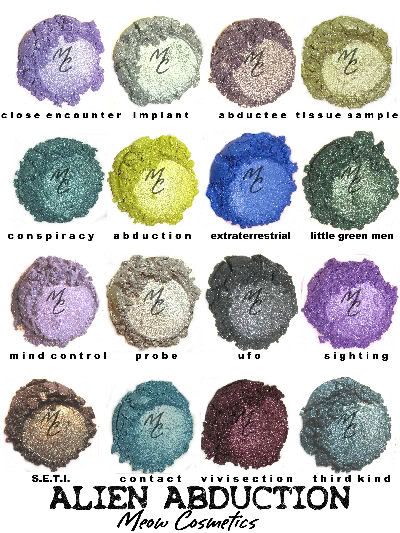 This is the newest collection for 2010. I love the colors!
This is a release of an old collection. Still very pretty.
These appeared earlier this year and has been re-released for this holiday. :D
Another older collection. Purrrrty.
One of the newer, non-holiday related collections. It's a bit opaque for my tastes but I still want to try the colors out too!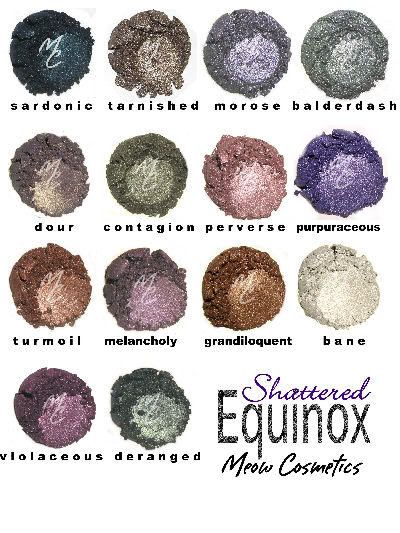 Ooo, more of my taste! Decisions, decisions...